Meet Our Team
The Cadre team is comprised of savvy recruiters and industry experts, bringing years of experience to our clients.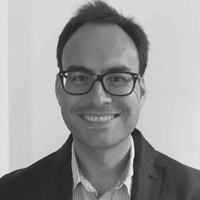 Career Consultant
Alex Posada
Alex Posada is responsible for the management of the firm's search activities and people. He is also an expert on the firm's most challenging C level search mandates. Alex Posada graduated from Spain's top university, holds a Masters in HR and is a HR professional with +15 years of experience at an international level.
Alex Posada
Founder
Rejoice Doosuur Herrmann
Rejoice is the Founder of Cadre and has been in the recruitment industry for years. With an impressive and diverse portfolio of client success across sectors, Rejoice has a proven record of setting up entire management teams for organizations entering the Austrian market.
Rejoice Doosuur Herrmann
Our Values
Team Work
We approach each client and candidate as a team. We work together, sharing ideas and best practices, creating value for our clients at every opportunity.
Better Questions
The better questions we ask clients and candidates, the better we can serve both parties. With a clear understanding of motivations we can create the best solutions.
Be Human
When dealing with candidates, we remember they are entrusting us with their careers. We endeavour to represent their best interests as well as our clients.